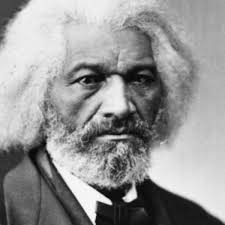 "The life of a nation is secure only while the nation is honest, truthful and virtuous."
About THE Douglass Leadership Institute



The Douglass Leadership Institute (DLI) is a national education and public policy 501(c)(3) organization that works across the United States. DLI believes in the sanctity of human life, free market principles, and limited government.  DLI was founded in 2015 by Dean Nelson, a minister with decades of experience in community and political activism.
DLI quickly developed a network of like-minded pastors and faith leaders across the nation and continues to provide them with uniquely tailored programs, information, and resources so that men and women of faith can be equipped to lead positive change in their communities and influence policy on the local, state, and national level.
Strategic Pillars



We envision a nation dominated by flourishing communities that are created and sustained by a multi-generational network of Christian leaders.
Pillar 1
Teach biblically based values and principles of civic engagement that empowers citizens to impact government and public policy.
Pillar 2
Equip and empower black faith-based leaders to influence the marketplace.
Pillar 3
Produce/distribute culturally relevant resources that direct leaders toward biblical values and community engagement.
CORE VALUES
INTEGRITY ∼ JUSTICE ∼ VIRTUE ∼ TRANSPARENCY ∼ RESPECT ∼ RESPONSIBILITY
The Douglass Leadership Institute is a fantastic organization. I am proud to support the great work of righteousness and justice throughout America.
I am honored to support, endorse, and partner with the Douglass Leadership Institute. It's work in criminal justice reform and strengthening the Black family, two issues of paramount importance to the liberation of African-Americans, is rooted in the Christian tradition of the great abolitionist Frederick Douglass.
Douglass Leadership Institute under Dean Nelson's leadership is a great ally in the battle for the heart and soul of America as they equip Christians with the practical tools they need to impact the culture for Christ.